Best Hidden Cameras You Can Watch on Your Phone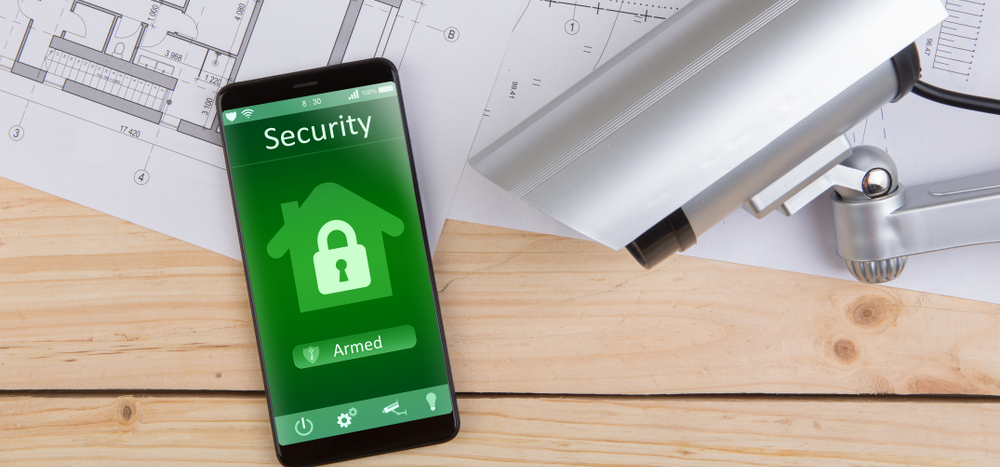 ​Even 10 years back, keeping an eye on your home's security cameras were not even possible without being present in some cable-connected monitors. But it's 2019 now and we have the blessings called 'Wireless hidden cameras' that you can access from literally anywhere in the world.
And in today's article, we will just pick up the best hidden cameras you can watch on your phone.
Apart from the remote accessibility, we've also taken other important factors into consideration. Some of the mentionworhty ones are- motion detection, night vision, battery backup, viewing angle, video quality and so on.
So, whatever model you choose from this list, we promise it to be a stand-out one. Let's start with a quick comparison of our top 5 picks-
Comparison Table
Name
Goospy Spy Camera Wireless Hidden Camera
Goospy S64 Wireless Spy Camera
FUVISION Hidden Camera WiFi Photo Frame
AREBI A10 Plus Spy Camera Wireless
TOQI Spy Camera Wireless Hidden WiFi Camera
Image
Name
Goospy Spy Camera Wireless Hidden Camera
Image
Name
Goospy S64 Wireless Spy Camera
Image
Name
FUVISION Hidden Camera WiFi Photo Frame
Image
Name
AREBI A10 Plus Spy Camera Wireless
Image
Name
TOQI Spy Camera Wireless Hidden WiFi Camera
Image
Goospy Spy Camera Wireless Hidden Camera
A User-friendly Wireless Control App
Many wireless cameras do have apps to control them wireless. But the app(Hawfy) that comes with this GoodSpy gadget is something out of the box. It's free to download and very easy to set up. It has compatibility with iOS, Android etc.
Through Hawfy app, you will be receiving push notifications with images. Whenever you will receive such notifications, take it as a warning of sudden intruders.
Magnetic, Easy to Mount Installation
The mounting and installation is quite standing out in case of this camera. With the magnetic bottom, you can put it anywhere metallic. No twisted wiring, no plugs and nothing complicated. It's just a plug and play device.
Smart Motion Detection
Faulty motion detection had been quite a source of hassle for people who use security cameras. But by this time, it's going to be over with Goospy Spy Camera Wireless Hidden Camera.
Being made of high quality materials, the motion sensor is built to be very precise in action. And as we have said before, you will be push-notified in your mobile app every time it is going to detect such suspicious motion.
Highly Visible Night Visible
As long as the night vision feature is concerned, this camera is not just a regular one. Instead of 2 or 4, there are 6 non-bright IR LEDs available. With such a setup, you can view up to 5 meters of distance without any flaw.
And as the video quality is of a resolution of 1080p, you can have even quite clear vision at night as well. And about the viewing angle, it can cover an angel of 150 degrees, which is good enough to go with.
Bonus 32GB SD Card and Reader
This is quite a gift for anyone who doesn't have a micro SD card slot in their computer. Unlike many other top notch models, this model comes with a 32GB micro SD card and a card reader to access it from a computer. You don't have to spend any further bucks after any of these two essentials.
Highlighted Feature
High accurate motion sensor with imaged push-notification.
6 IR LEDs to provide a night vision of 5 meters.
Magnetic and hassle-free mounting.
No false alarm at all.
Runs through 'Hawfy' app, compatible with both iOS and Android.
Provides a free 32GB micro SD card with card reader.
Goospy S64 Wireless Spy Camera
A Hidden Camera with Beautiful Alarm Clock
Why settle for a camera-only device when you get to make use of it as an alarm clock as well? Well, that's what you're getting with this camera clock from Goospy's inventory.
The device body is made of high quality zinc alloy, which gives it a year-long durability and aesthetic outlook at the same time. Also, it sports a better heating diffusion and endurance.
Watch 1080p Live Stream Via App
Of course, the Goospy S64 Wireless Spy Camera connects it's owner with their free app. Apart from being compatible with any mobile operating system, it has some interesting perks as well.
Firstly, it shows the local temperature and humidity on the app. It also lets you to access and play video files from it's Cloud storage. On top of that, you can update the firmware, particulate in online forum and invite other users through the controller app.
An Admirable Night Vision
For night vision viewing, there are 6 IR LEDs, through which you can keep an eye on your home or office or yard at night. The combined ability of all of these 6 LEDs to pierce through darkness is awesome. And the whole night vision scheme gets turned on or off based on the light condition.
Highlighted Feature
An aesthetic clock and wireless security camera combined.
Cleared image and video through 6 glass lens.
Remote access and view via Android/iOS app.
6 IR LEDs to provide night vision.
Motion sensor with snapshot/playback alert.
Quite affordable price-quality ratio.
FUVISION Hidden Camera WiFi Photo Frame
Keep A Secret Eye on Your Home, Remotely
With a quick installation of the 'YIEYE' app on your Android or Smartphone device, you can view up to 8 meters of sight through this camera. From the app itself, you can also control the camera, download photos or videos. And all these perks are available for both Android and iOS mobiles.
The word 'secret' stands for the way FUVision had hidden a covert IP nanny camera in the photo frame. With the IP camera itself, there is a built in DVR. So it would be impossible to suspect the presence of a camera for even the smartest person around.
A Great Covering Range with Motion Detection
The camera lens has been set at a 15 degree downward angle, and the horizontal angle of view is 65 degrees. Throughout it's vision, it will detect any motion that takes place as well.
The PIR motion detection technology comes with a sensor alarm, which will alert you via your smartphone app whenever a movement takes place. Also, it will record a 10-60 second video clip of the event for the sake of record. The clip is however, stored in the SD card.
20-25 ft of Night Vision
Another great perk of this camera is, it sports a 'No-glow' night vision with built in LEDs that can see through darkness. And if you ask about the viewing range at night, it would give you a surprising coverage of up to 30 feet.
365 Days Battery Coverage
The next big thing about FUVISION Hidden Camera WiFi Photo Frame is it's 365 days standby battery coverage. At our utter surprise, it comes with a 10,000 mAh battery, which can let you forget about charging and recharging it up for a year!
Highlighted Feature
Connects with 2.4GHz Wifi to Android and iOS.
Runs on YIEYE app only.
10,000 mAh battery backup.
15 degree viewing angle with 65 degree coverage.
PIR motion sensor with security alert.
Records 10-60 seconds of even uping motion.
Date and time stamping on the frames.
AREBI A10 Plus Spy Camera Wireless
Excellent Live Stream Quality
The AREBI Wireless Spy Camera connects with 2.4GHz Wifi to deliver a feed of live stream videos right on your Android or iPhone. All you have to do is to download the App from the respective store. No matter if it's your office, home, kid's bedroom, nursing home, lawn or outdoor, it's just a matter of a few clicks to keep your eye over there.
About the video quality, it will be able to record 1080p HD videos, and the coverage is as wide as 150 degrees. You can buy a Micro SD card(128GB max) and put it in the camera for hours of recording at a stretch.
A Great Built Quality with Magnetic Mountability
They call it the all-in-one mini camera, and the mountability is a great perk that you get with it. The camera is quite small. So it will take a minimum space and avoid almost any stranger's sight to be discovered it's presence.
On top of that, it has got a magnetic mountability, with which you can attach it on any meta surface. You don't need to look for places where you can hook it up with some nails or so, as what the other wireless spy cameras require. That makes it a perfection as a surveillance camera.
Non-stop Recording for 24/7
When the camera runs on battery, and it's daylight out there, there is no doubt that it will serve you at it's best. But what about the night-time recording? And the time when it's on charge?
Well, we have good news for both of the questions. Wit the IR night vision lens, it can record at night as well. And the motion detection had turned it's night recording capacity to even higher. And about the charge and recording, it can record while it's recharging its battery as well.
Highlighted Feature
1080P video, snapshot and remote recording.
Free app for remote viewing in both iOS and Android.
150 degrees wide viewing angle.
Very small in size, easy to hide and camouflage.
Allows multiple users to access at the same time.
Runs even when it's charging through its USB charger.
TOQI Spy Camera Wireless Hidden WiFi Camera
Versatile and Long Distance Viewing
The camera connected to any iOS and Android mobile with the free app called 'Louche'. All you need to do is plug it on any outlet, and it will start working immediately.
Through the app, you can view, shoot, record and even playback whenever you want. The recorded files will be stored in the built-in SD card which can be accessed later on via computer or laptop.
Motion Detection and Loop Recording
Although Motion Detection is not that much of a unique features of spy cameras of these days. But what's extraordinary with this camera is, it won't stop with an excuse of 'memory full'.
What we mean is, as long as any movements on the camera's sight will be noticed, it will immediately record the video. And if the SD card gets filled up, it will overwrite the new vidoes over the oldest one and keep your surveillance up. And usually, it will automatically save the new video files in every 10 minutes.
H.264 Compressed Format
The hidden charger spy camera comes with a micro SD card slot that can hold SD cards of up to 128GB of memory. But that's not the wondering fact over here.
See, usual cameras fills up the 128GB spot with videos of only 6-8 days of continuous recording. But what we have got here is called an H.264 compression technology. Through it, the camera processes the videos and turns them into a smaller file sizes without hurting the video quality. That enables it to record videos of up to 14 days of recording in the same 128GB space.
Charger and Spy Camera- 2 in 1
If you have a closer look at the picture, you will see that 2 USB charger ports are embedded in here. In fact, that's the coverage that it will take advantage of, and will be an undiscovered entity to anyone who pays a visit to your home or office.
One of the charger port is 0.5A, and another is 1A. If you seek a regular charging speed, you can go to the 1st one, and for a faster charging, the 1A port would be perfect.
Highlighted Feature
Remote viewing and full control via Louche App.
0.5A and 1A charging ports.
F.264 compression technology for smaller file sizes.
Motion detection and loop recording.
Overwrites older video files in case of filled up memory.
Records up to 1080p high resolution videos.
NexTrend 360° Panoramic Wireless WiFi IP Camera
A 360 Degree Coverage with Fisheye Lens
The first and foremost selling point of this camera from NexTrend is it's 360 degree coverage. With it's 3 megapixel lens and 1920*1080p resolution video quality, you can have a clean and clear view of the whole room.
In case you want even more of your room's clips at one glimpse, there comes the fisheye lens of this camera. On top of that, you can zoom 4x at any given frame and have an even closer view of any intruder or any people within the sight.
Also, with the EPTZ rotation, the image will be divided into 4 screen displays keeping the angle and position unchanged. From all these perspectives, it's one of the best wireless surveillance cameras that are available in the current market.
A Praiseworthy Wifi Connectivity
As we are looking forward to cameras that connect well to smartphones, the wifi connectivity comes at first place as an important feature. In the case of this product, it can connect to 2.4GHz Wifi, but that's not the most important thing about it's connectivity.
See, NexTrend gives you a free mobile app to connect to it. More on that, you can use the same app on other platforms like ciouter, tablet browser etc. As a matter of fact, this app supports operating systems like Mac, Windows etc.
Motion Detection and Night Vision
Another couple of regular but important features are motion detection and night vision camera in this device. The state of the art motion detection technology will detect motions, record them and send you push notifications right away. Once the alarming situations are recorded, you can play them directly via the app(cloud) or via the SD card that stores all of the videos.
About the night vision, it uses a high quality sensor of IR-CUT LEDs, which turns on automatically when there is low light situations.
Highlighted Feature
360 wide angle view with fisheye lens.
4 screen display for complete sight coverage.
Multi storage and two way audio.
IR-cut LED night vision with high quality motion detection.
Supports an iOS, Mac, Windows and Android.
Easy to install, operate and access.
WNAT Hidden Camera
Music and Security, At the Same Time
For the first time on this list, we have got a dual functioning device that plays the roles of both a music camera and a hidden security camera at the same tie. In WNAT Hidden Camera, you will get a wireless, bluetooth speaker of pretty much decent quality, embedded with a secret spy camera.
The spy camera can record 1080p videos with motion detection. The device is able to hold files within it's 128GB SD card. Although, the SD card is not mounted in it and you have to buy it separately.
App-controlled PTZ Lens Rotation
The signature feature of this device is it's PTZ lens rotation via the controller app. The lens rotates at left and right direction, and the whole coverage is 180 degrees. That's quite a significant feature is you want to keep a secret eye on a wide area.
And the whole rotational thing can be controlled from the App that it comes with. No matter how much you rotate it, nobody will suspect it as a hidden camera.
Motion Detection w/ Push Notification
Although this camera doesn't come up with a night time vision, but the motion detection is there. Whenever it senses suspicious movements, it will get right into the recording mode, and let you have notification in your phone.
Once you are notified, you can rotate the lens through its rotational feature and check out the movements of the intruder.
Highlighted Feature
1080p full HD recording.
PTZ lens rotation through app.
180 degree wide angle coverage(rotational).
Remote monitoring with push notification.
Supports SD cards of up to 128GB.
A dual combination of speaker and hidden camera.
Buyer's Guide for Best Hidden Cameras You Can Watch on Your Phone
The Wifi Connectivity
As we are seeking for a wireless camera that we can view from our smartphones, the wireless connectivity is the first buying concern for us. Now, the cameras that we've talked about in this list, are able to connect to 2.4GHz WiFi with easy. All you need to take care of is the initial installation.
Once you are done with that, make sure to download the respective Application from Android Playstore or iOS App store. Then connect the camera with the provided instructions and enjoy live views of your home or office right from your phone.
Now, some of the models only would let you to view the love feeds, where some advanced models will allow you to have a full control on the camera's function remotely. This is more of your personal choice we would say.
Coverage
Not all cameras are able to let you have a 360 degree coverage of the sight. Some might come with as low coverage angle oas 50-60 degrees, where some others will give you a 360 degree coverage with a fisheye lens.
To decide what sort of coverage you want, you can think of the place where you will place the camera, and determine the position of the camera. Then it would be easy to calculate how much of the viewing angle you want your wireless camera to come up with.
Battery Backup
Mostly, wireless cameras come with built in batteries that you have to charge very often. In the case of some specific models, we've seen the battery to be as high power as they can provide a 365-days long battery backup.
But while going for higher battery backups, remember that with higher size of batteries, the bigger the camera had to be.
The Image and Video Quality
Lastly, it's the quality of the video or image that the camera is recording. If it's for just basic surveillance, it's okay to have a mediocre video or photo quality. And that sort of wireless cameras will be available within a reasonable price as well.
But when security is even bigger of a concern for you, you have to ensure at least a HD video resolution of 1080p and a still image quality of 4 megapixel. Because when you zoom the image to find any particular face, license plate or other clues, this will give you an extra hand.