Samsung iPolis Failed to Connect: Top Reasons and Solutions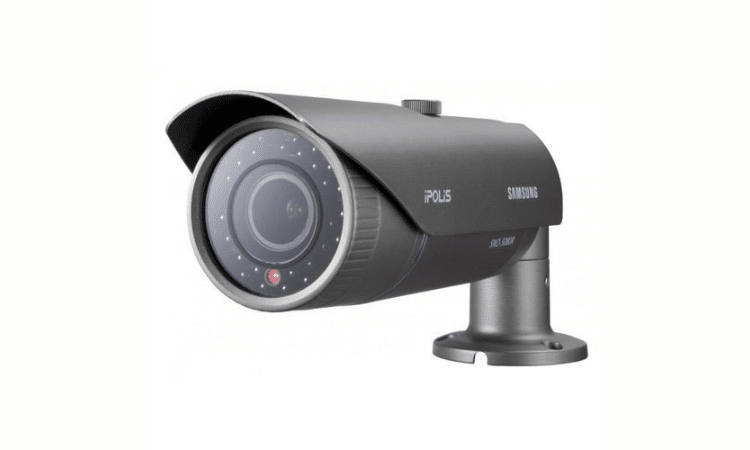 Introduction
Your ipolis app can quickly become your best friend if you know how to use it properly. It helps you keep your home safe, and you can always rest well knowing your loved ones are safe.
But with every other app, you may face problems like your Samsung Ipolis failed to connect.
Failure to connect with the iPolis app could be caused by a change in modem or a change in the wifi network. When switching to a new modem, there are many connections that may have gotten loose, so do a ping utility test. If it's due to a change in the wifi network, you should change your DVR address type from IP to DDNS.
Have we read your mind? Then let's dive into what this issue is all about, and find out how we can solve this pesky issue together.
What does the iPolis app do?
Now you may have downloaded the Ipolis app, but do you know what exactly it does?
Knowing all the benefits you can reap from this godsent app, can make your life much easier. Wouldn't it be such a waste in case you got to know that you were missing out on some major benefits?
The iPolis app is almost like a home security app, in the sense that helps you keep your haven safe. 
Here's the thing, you may have security devices at home. But that still, may not give you the comfort of checking up on the security status of your home, when you're away. 
With the iPolis app, you can remotely access your security devices when you're vacationing or at work. 
Features of the iPolis app
Here are some additional benefits that you can receive when you start using the iPolis app. 
1. Multi-language feature
One of the most underrated, yet amazing things about this security app, is that it has a language setting. 
Thus according to your needs or your preferences, you can pick the language you want. 
This makes the app more user friendly, and you get to personalize it according to your needs. 
2. Register loads of devices
Another super fantastic feature about this app is that it isn't limited to a few devices.
You can easily hook up all the security devices you have in your home, to your iPolis app. 
So no need to cut back on that cool home security device you've been eyeing up. Go all out, because you don't have to worry about a thing when you have the iPolis app by your side.
3. Record and playback videos
Another feature that we absolutely love about the iPolis app, is that it not only allows you to not only record videos from your home security cameras but also record these videos.
Moreover, this allows you to play these recorded videos, whenever you want. 
This bonus feature may seem like a small deal, but it goes a long way when you need to collect some evidence, in case something goes wrong. 
Alright, enough of the benefits. Now let's come to the real deal.
What to do when your Samsung iPolis failed to connect
No matter what benefits you reap from the app, nothing matters if you have a malfunction in the end.
Thus, let's see how we can fix this connectivity problem and the top reasons why this may occur.
Reason 1: Change in the modem
Sometimes if you switch to a new modem all of a sudden, it may cause connectivity issues with your new modem.
This sudden change can be a hidden culprit, which is a reason behind the problem. 
Here's an easy fix for this issue.
How to solve this?
The problem may not be the new modem itself, but the manhandling of connection cables.
If an inexperienced person handled these wires, it could lead to a loose connection.
Thus, we suggest you check your connections, using a ping utility test.
Reason 2: A change in the wifi network
Another issue that plenty of users face, is that they can't access their cameras with the iPolis app when they're connected to a different wifi network than the cameras.
With this issue, the remote viewing feature of the iPolis app becomes pretty redundant. 
Here's what you should do to get over this annoying problem.
How to solve this?
The fix to this problem is actually quite simple. Go to your home wifi setup, and then go to your device list. Next, you'll want to choose your DVR and check what's your address type.
If it's IP, then change it to DDNS.
The DDNS you must select is (samsungipolis.com/name you chose while registering the device).
Hopefully, this should solve any residual issues.
Bottom Line
That's about it from our side folks! We hope that you enjoyed our post and learned some new fun stuff.
In case you apply our solution and it still doesn't work, you may want to seek some professional help.
If that's not your cup of tea, we'd love to answer any questions about Samsung iPolis failed to connect, in the comments below.
Ask and you shall receive! Until then, goodbye.