How Does Nanny Camera Work?- Top 5 Features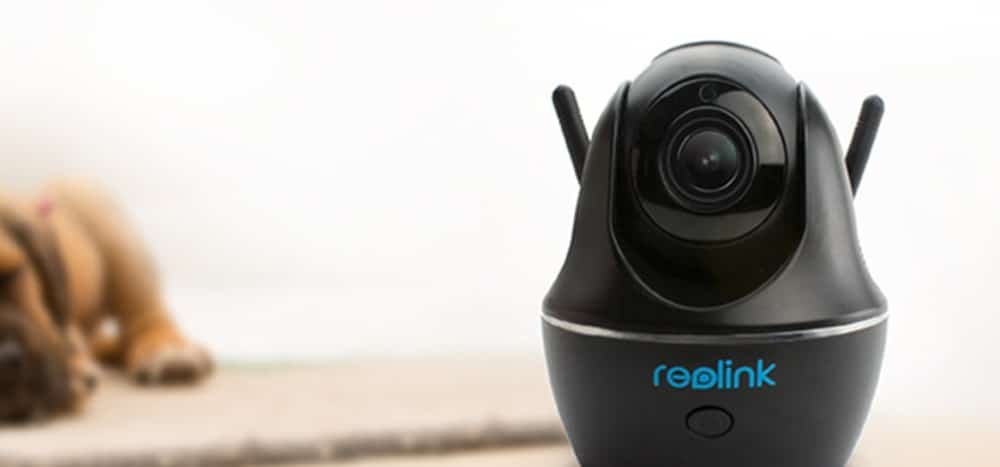 Introduction
​About 10 or 20 years ago, nanny cameras are just meant to be tools to monitor nanny duties. But in 2019, things have changed a lot and you can get a lot more out of a good quality nanny camera anyway.
To understand the full-form benefits of nanny cameras, you need to understand how does a nanny cam work in the first place. Throughout today's post, we've got to explain this particular concern. Also, we've broken down all possible features and benefits of the best nanny cameras of 2019.
Stay stuck and let's figure out-
What is A Nanny Camera?
The root of the word 'nanny camera' is from the intent of keeping an eye on the babysitter or nanny through a hidden camera. But in practice, they are being used for a handful of purposes instead of just keeping a secret eye on the babysitter.
Here are some of the most practiced uses of a nanny camera-
How does a nanny cam work?
This is the heart of today's content, and we will discuss the most important features of a nanny camera. By the end, you will have a firm idea on how a nanny camera works and is it worth investing in or not.
They Can Stream Live Videos
There are a number of nanny cameras in the market which can stream live videos via wifi. It can be done directly to your phone, in case you are using the right model that is compatible.
To make it work in this manner, you have to connect your nanny camera to the existing wifi connection of your home. It's just the same way of connecting your smartphone to the Wifi.
The feed of the nanny camera would be password protected. So, there's no way for others to watch it without your concern.
Can Also Record into A Memory Card
In case you are interested in watching live feed videos from the nanny cam, it can store them up in a memory card. There are some non-Wifi models that can do only this kind of videos. And they come for a cheaper price point as well. Also, they are quite easier to set up as well.
If you want to view the video threads of an entire day, you have to get the memory card out of the camera and insert that into any computer or TV. Once you are done copying the videos of a certain period of time, you have to empty the memory card up.
Motion Detection is a Big Plus
This is quite an interesting feature of nanny cameras that are meant to work as a security camera as well. For those who want to kill two birds with the same stone, can avail a security-oriented nanny camera anyway.
What this motion detection feature does is, whenever there is a movement in the sight of it, it starts recording. When the object or person stops moving, the camera stops recording as well.
And all of this footage is saved in the memory card of the camera for watching later. In this way, you can get one hundred percent informed of what went on in your home and who intruded into.
Now, the technology of motion detection is quite a complicated one. So, you have to spend a few more bucks compared to the nanny cams that just records. But to provide an extra layer of protection to your home, it's completely worth the money.
Nanny Cams can Notify Your Automatically
As we were just saying, nanny cameras that can detect motions save video clips into memory cards. And at the end of the day, you can get to watch them all by taking the card off the camera and inserting it into the PC or laptop.
But what if you want the feature of both live streaming and motion detection at the same time? Is it possible to do so for just a nanny camera?
Well, my friend technology had come this far right now, and you can definitely have one nanny camera that comes with such a feature.
On top of that, nanny cameras that can detect motion and stream live can also provide you with automatic notifications. These push notifications will be sent directly to your mobile or smartphone as soon as any kind of movement will be detected in the sight of the camera.
The form of this notification can be either SMS, e-mail or anything similar. In case you get it as an unexpected security thread, you can take the right action at the right time. Therefore, these cameras can literally replace any other security investments if you think about it.
Software Capacities
Some of nanny cams come up with software capacities. What we meant is, they can collaborate with the app that you can install on your phone. By doing this, you can switch between multiple cameras that you might need to set up in different parts of your home.
Bottom Line
So, that had been the quick guide on how nanny cameras work and what benefits those cameras can bring on for you. Hopefully, this will give you a hand to get the best nanny camera that suits your purpose.
Good luck!