Ge Z Wave Switch Reset: Getting things in order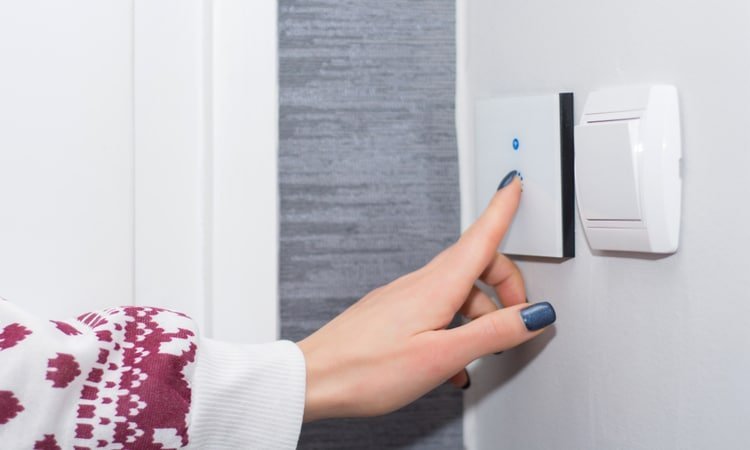 Smart switches are the new trend out there. These 'z wave' enabled smart switches are making the smart home functions a lot easier.
But all machines break once in a while. No matter how advanced a machine is or how minor the work of the machine is, it can show problems. And if this is the case for electrical devices, then minor problems are regular stuff.
But we believe fixing these devices on your own is like crafting an art.
GE Z wave switches might show some kind of problem after a few years of using. In most of the cases, a simple GE Z wave switch reset works like magic.
But the problem is at this exact point. Most of the users don't know how to reset a GE Z wave switch. Moreover, it's super easy to miss out on any step while resetting. Because these switches don't have a factory reset button like smartphones.
No worries. We're here to help you out. Here we've prepared a 360-degree guide on this exact topic.
Now, let's get to the details without wasting any more time-
How to Reset Z wave Dimmer?
Basically, you have to reset the z wave dimmer with the help of your hub. If your hub is app controllable, then your work will become super easy. Just with a few taps, you'll be able to reset your smart switch.
However, there are manual ways to do that too. Just by following a few simple steps you can easily get into smartthings exclusion mode.
So, let's start with the process-
Reset by Using a Hub
What do you use to control your smart automation system hub? Do you have an app? Or does it have switches?
No matter what type of hub you use the basic functionality is the same. So, all the hubs have the ability to add or remove any device from the system.
So, the first step would be to get to your smart hub. Access it through the switches or the app.
Now proceed to delete or remove your device according to your hub manual.
Once you confirm the removal, your hub will remove the switch. As a result, all configurations of your smart switch will be reset.
Reset Manually
This is a super awesome feature of the GE Z wave smart switch. You won't find the manual removal option in many smart switches. So, here are the steps of enabling GE Z wave switch factory reset-
At first approach, the z wave switches physically. Next place your finger on the top of the switch. To be more specific, place your finger on the ON Switch or the Rocker.
Now comes the hard part.
Tap the Rocker or the On Switch 10 times. But remember you have to tap quickly but softly. Also, always make short presses.
Follow these steps exactly and you'll have the GE Z wave smart switch reset.
This quick and easy reset method makes the GE z wave switches distinct from others.
Resetting the LED
Sometimes resetting the whole switch is unnecessary. Some unwanted presses on the switch might ruin your custom settings and everything. To solve that, a quick LED reset is all you need. For situations like that, GE z wave switches have an LED reset option.
And the best part about that you can do that manually.
So, here's the process of GE Z wave switch LED Reset-
At first approach the switch physically. Put your index finger on the top rocker and your thumb on the bottom rocker.
Now, tap the top rocker 3 times super quick. Tap the bottom rocker once as soon as you're done with the first part.
Voila! Now you have your GE Z wave switch LED reset.
Adding the Switch Again
Once you've disconnected your GE Z Wave Smart the network, it's time to put it back into the ZigBee Network.
So, here are the super-easy steps-
Access your Zigbee Controller's interface.

Choose 'Add lighting device" or any option of that type.

Enter the Locating Mode or Pairing Mode.

Restore power to your smart switch.

See if the LED Status Indicator on the switch starts blinking. If it is then good for you. Your switch is looking for a network controller.

See if the Smart Switch Appears on the controller's menu and if the LED has stopped blinking.

If yes, then you have your GE Z wave switched paired to the network.
And with this, you're done with GE Z wave light switch reset.
Final Thoughts
We're at the end of our guide. We believe that now you can perform a GE Z wave switch reset on your own. However, don't try to do this on your own if you're confused about something.
Don't feel shy to call on an expert. Because even little mistakes can cause grave harm in this case. Good luck.