CAT5 vs CAT6 RJ45 Connector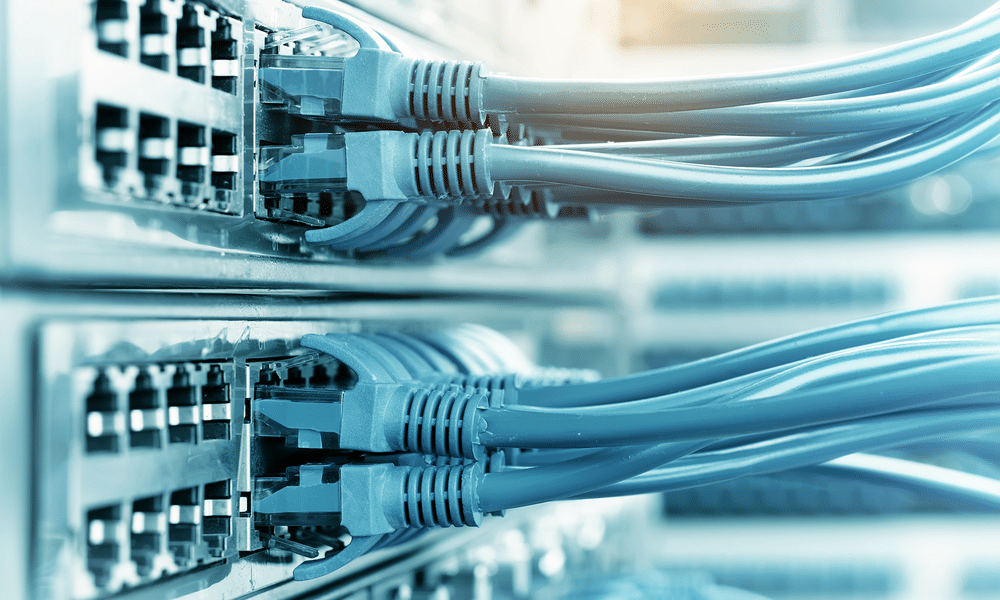 Introduction
Its 2019, and a tech enthusiast can not even think of comprising on the 'Freedom of Speed'!
And that's applicable in cable networking more than anything else under the sky. No matter if it's a full-fledged data center or your personal video processing workshop, you won't even settle for a mediocre cable transmission speed, let along the slow ones.
That's what brings on right on the debate of CAT5 vs CAT6 RJ45 connectors to pick up. In this piece, we've made it easier to make a choice among these two. We've provided a broken down list of what works and what doesn't for each of these cable types.
We're certain that at the end of this content, you can make up your mind on which one you would prefer for your own purpose-
The Cat5 Cable
CAT5 or Category 5 cables come in two categories- the CAT5 and CAT5E. CAT5 cable can handle up to 10/100 Mbps at a bandwidth of 100MHz, and this was regarded as quite efficient once.
But with the improved version of CAT5, we get CAT5E(Enhanced), which has a win over it's elder sibling in terms of data transmission speed and bandwidth. Because of these virtues, the newer CAT5E cables became the new standard of cable 15 years ago. The speed improvement of CAT5E over CAT5 is up to 10 times, depending on different situations.
The Cat6 Cable
The improved and upgraded cable type of CAT5E is named as CAT6 cables. They can undergo a massive data transfer speed of up to 10 Gigabits of data, but the bandwidth is limited to 164 feet.
Because of the lower range of bandwidth, it is more used as a backbone to network instead of a medium to run workstations anyway.
However, just like CAT5 cables, CAT6 cables also have two kinds- CAT6 and CAT6A. CAT6A is the newest iteration of CAT6 cables, where a major improvement regarding data transfer speed had been implemented.
The major difference between CAT6 and CAT6A cables is the data speed. As an example, the CAT6A can transmit data at a massive speed of 10 Gigabit and that's through an area of 328 feet. On the other hand, regular CAT6 cables can transmit data at a speed of 1-10 Gigabits and that's through an area of 164 feet.
CAT5 vs CAT6 RJ45: The Differences
Reduced Crosstalk
Crosswalk is an important concern as long as any sort of cable-based networking is concerned. Long story short- CAT6 type of cables come up with less crosstalk and CAT5 comes up with more of it.
Curious to know what crosstalk is and how can benefit from the knowledge?
As you might know, electric equipment emits electric signals. As the carrier of electricity, so does the cables. In fact, when a set of cables is together, the crosstalk takes place even more. As a result, the efficiency of electric signal transfer decreases.
Now, as long as CAT6 cables are concerned, it reduces the impact of crosstalk with it's improved shielding and twisted cable design. CAT5 and CAT5E type cable lacks this feature to the fullest.
Winner: CAT6 Cable.
Faster Transmission Rate
The transmission range of CAT5 cables are up to 10 Megabit to 1 Gigabit(based on whether you're talking about CAT5A or CAT5E. On the other hand, the CAT6 cable can achieve a data transfer speed from 1 Gigabit to 10 Gigabit(based on whether you've CAT6 or CAT6A in hand).
Whenever better transmission is required, CAT6 is the one that you should stick to.
Winner: CAT6 Cable.
On-the-line Noise
On the line noise is another important concern as long as long run data transmission is concerned. In terms of comparison, CAT6 and other variations of it is the clear winner over CAT5 type cables. The reason is, CAT6 cables come up with a better insulation to reduce crosstalk and other consequences that come up as a source of on the line noise in cable-based networks.
Winner: CAT6 Cable.
Domestic Use
If you have to use a CAT cable with an RJ45 connector in order to create a domestic network at your home, CAT5 type wires are quite enough. But to get the most out of it, we would recommend using CAT5A type of CAT5 cable. In fact, the speed of CAT5E is quite better than the internet cable that you use, as a medium of data transfer.
Winner: CAT5 Cable.
Industrial Use
Commercial users often demand a high internal file transfer speed apart from fast internet speed as well. As an example, if you have to frequently transfer heavy files from computer to computer, you might not settle down for anything under 1 Gigabit per second.
And some speed that only CAT6 type cables can only offer. In case you want to stick to low end of the budget, you can choose CAT6 instead of CAT6A type cable. You will still be served with a good speed.
Winner: CAT6 Cable.
The Price Point
Last but not least, you can always set price-point as one of your important buying points. As an example, if you are looking for networking a large space and a good number of devices together, the cable demand should be so high. In this situation, if you put your hands on something like CAT6A, the expense will be overflown. In this situation, sticking to CAT5 cable is a better idea.
On the other hand, when it's a kind of personal purpose of use that requires high transmission power, CAT6 or CAT6A can be a good option to go with.
Winner: Both of CAT5 and CAT6 Cable.
Bottom Line
That's the dead bottom of this article. And so far, we found it improper to declare any of these CAT5 and CAT6 as a winner over the other one. Instead, we think it varies from person to person. If speed and accuracy is what you desire, go with CAT6, and if the price is a major concern, CAT5 might be your true companion.